I'm currently in the process of putting together everything for my overhead center console which is going in the wagon. This is one of the original Subie boys fiberglass roof consoles which they were making a few years back. I bought it many years ago from another member on here, and it's been sitting in the spare room for about 4 years waiting for this moment
It will have a CB, map lights, main room light and external speaker for the CB. Looking online all the commercial speakers you can buy seem to be single, 8 ohm 5 watt mono speaker. For something so small cheap and simple they don't half charge an exorbitant price! All seemed to have really chunky proportions too, not sure if they would have fit in the roof console.
So before I spent $40, I decided to hack open a pair of cheap crappy computer speakers I had lying around, same as picture below
And what do you know the two individual speaker units inside were 4 ohm, 3 watts each. Just wire them up in series and you have 8 ohm, 6 watts...close enough!
To wire them up for mono audio using the original 3.5mm stereo jack from the PC speakers, you separate the two wires and strip them back. Each wire has an inner wire separate (white and red usually, for left and right channel positive) and an outer layer of strands which is the negative or earth. For mono sound you join the red and white wires together which goes to the positive side of the speaker. The earths can get joined or not up to you, and go to the negative side of the speaker.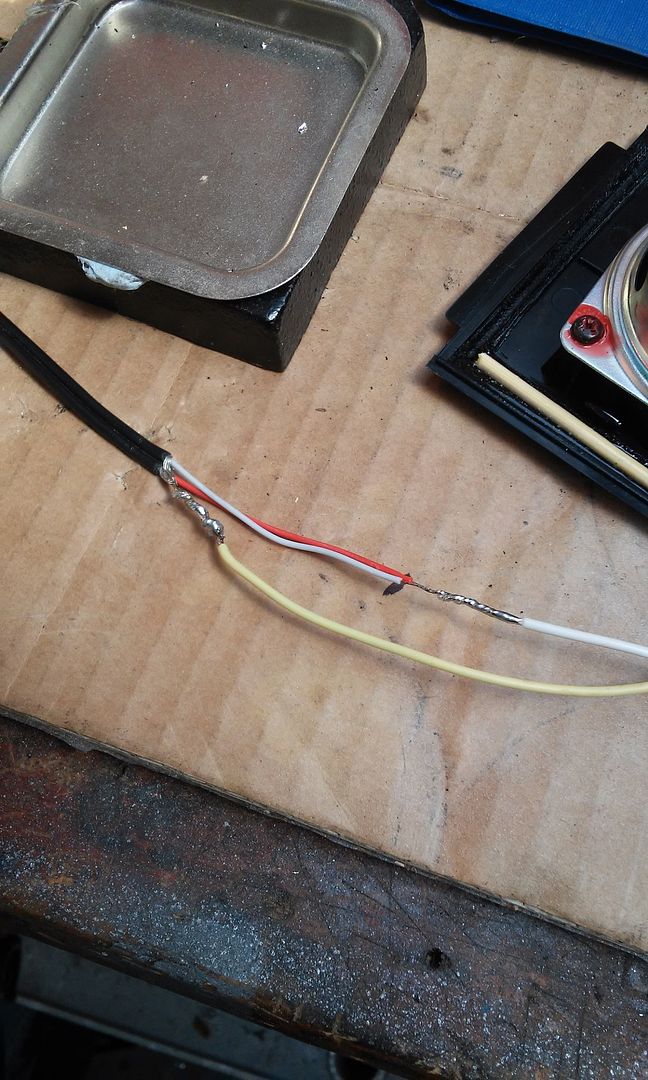 To run 2 speakers in series you just wire the negative of one speaker to the positive of the other, and the + and - of your audio lead to one side of each speaker. Like so: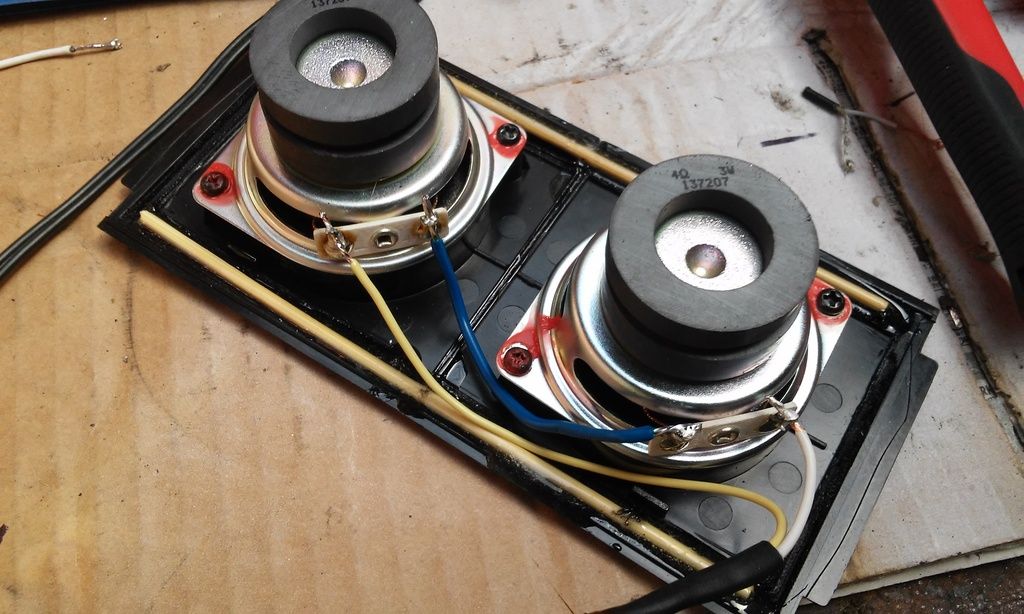 I also hacked the old speaker plastic housings apart, cut them in half and joined them together to get something like this which holds both speakers and I can easily mount in the roof console. Just needs covering in speaker cloth. Note the strategic use of bamboo skewers.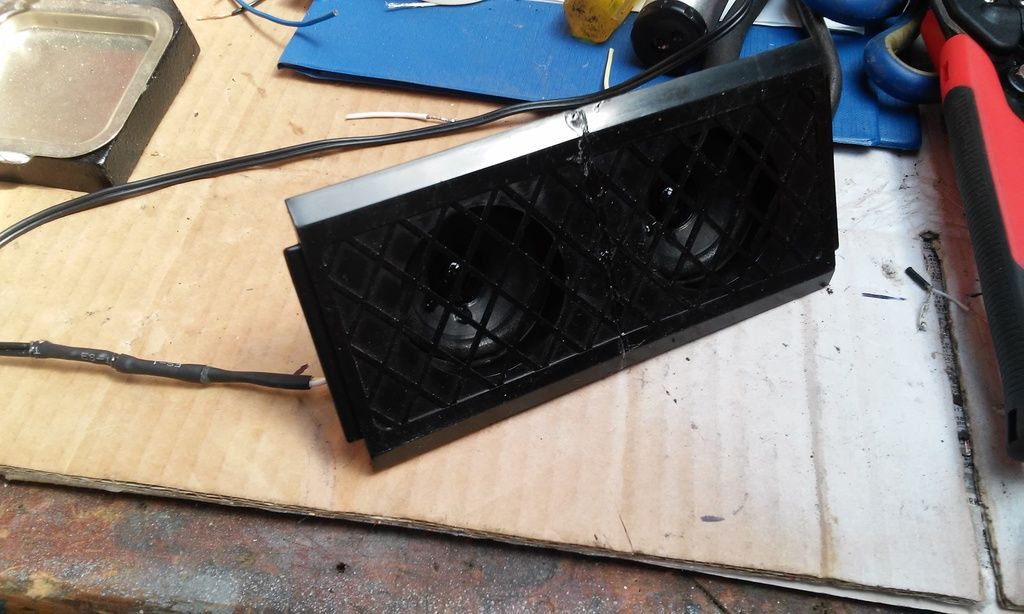 And here's a rough idea of what everything might look like in the roof when it's done. This is the bare stage while I was cutting all the holes out. I'm still yet to cover the whole thing in 5mm blue foam (picture those cheap sleeping rolls from the camping shop) and then upholster it with the same cloth that my head lining will be (charcoal black/grey)
And here's a little video to show that it actually works, and its much louder than even the on-board speaker on the radio itself!
https://www.youtube.com/watch?v=-KbB_2v ... e=youtu.be