Yeah I'm drooling!

Cheers

Bennie
---
No good to me, I wouldn't know what to with with all those red buttons in front of the gear stick.
Besides I am not sure I like that rust colour underneath either, even if it is genuine.
---
Red buttons are for pushing right?!

Cheers

Bennie
---
General Member
Posts: 1881
Joined: Sun Jul 29, 2012 4:30 pm
Location: Northern Territory + QLD
Contact:
Nice looking Brumby :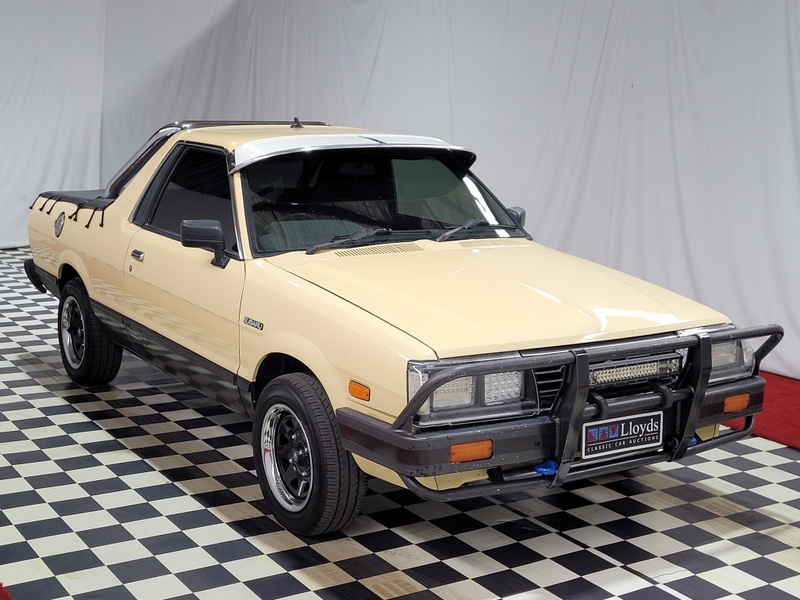 https://www.lloydsonline.com.au/LotDetails.aspx
Cheers, Bantum ...
---
Shite! I need to win Lotto and within 30 days too.
That would suit me down to the ground, for around town and going to the golf club.
---
That's a very reasonable price at the moment ($1800ish). I'm sure it'll move north in 30 days though!

Subyroo, you'd be better off picking one up from gumtree I reckon!

Cheers

Bennie
---
I need the money first Bennie.
---
Yeah I know that feeling!

Cheers

Bennie
---
General Member
Posts: 1881
Joined: Sun Jul 29, 2012 4:30 pm
Location: Northern Territory + QLD
Contact:
---